It's Raining, It's Pouring, and It's Causing Storm Damage to Morro Bay Houses
10/28/2020 (Permalink)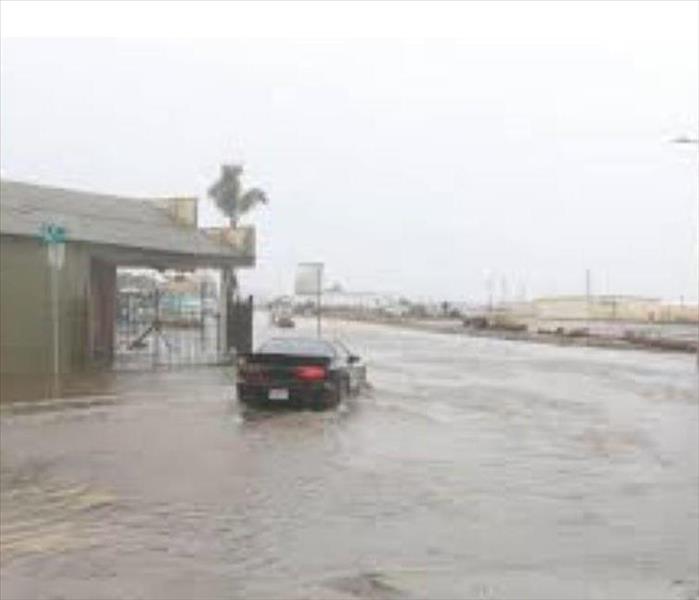 Fast Morro Bay Home Flood Damage Cleanup by SERVPRO
Flood damage is bad enough when it happens, it is even worse when your home receives water damage, and you are not home to stop it. The longer building materials have exposure to excessive moisture lessens the chance of restoration.
When a homeowner came home from a weekend getaway, she walked into a drenched room from a tree branch breaking a window during heavy thunderstorms that rolled through and rain entered the Morro Bay home for hours.
After contacting her insurance adjuster, her next phone call was to our local SERVPRO facility. Our technicians arrived within hours of the initial call and immediately tarped over the broken window so additional damage from rainstorms would not affect the interior of the property any further.
We scoped the room to determine all the areas that the water could have possibly migrated into to ensure we did not miss any areas of excessive moisture. Our certified Water Damage Restoration Technicians worked on extraction the remaining water from the property. Because it sat for a minimum of 48 hours before mitigation efforts began, we handled the water as a category three (black) or contaminated water situation requiring specialized safety gear and disinfectants.
Some sheetrock around the entry point had become oversaturated and required removal, which we accomplished with a controlled demolition technique known as "flood cuts." This method lets adequate airflow happen within the wall cavity and substructure.
We then set up our drying and dehumidification equipment and ran air scrubbers with HEPA filters because of the heavy odor left behind. Once the affected areas dried, the odors diminished significantly. Our technicians hand-cleaned and disinfected all water loss areas, so they were sanitary.
Once we completed our cleanup and mitigation efforts, we gave a detailed report and photos of the actions taken to both the homeowner and adjuster along with a listing of the necessary repairs to fully restore the room to its preloss condition.
SERVPRO of Morro Bay to King City knows flood damage is a stressful event for any property owner. Handoff the cleanup and restoration to us by calling 805-674-5771, we are available 24/7 to make your water loss "Like it never even happened."