Can I Clean Smoke Damage Myself?
12/23/2020 (Permalink)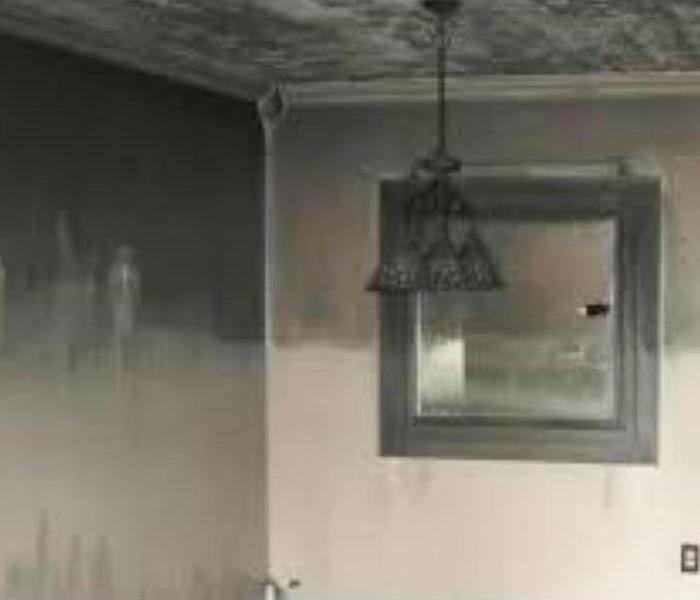 When we talk about fire damage to our homes or offices, we usually think about about flames eating up our most beloved objects. Combustion is dangerous and is easily the scariest part of a fire, but when rebuilding after a disaster, the most complicated restoration and cleanup comes from the damage done by smoke and soot.
Smoke is the incomplete combustion of material in a fire. It's actually made of tiny pieces of the burning thing floating around in the air. This means the chemicals that make up the burning objects are also being carried around your building, making it toxic to people and possessions.
Smoke damage can occur in buildings that aren't even directly affected by fire. Homes or offices near a burning building or a wildfire, can be contaminated by smoke and soot. If your building was never even touched by the fire, it's tempting to think of smoke cleanup as a simple DIY, but these are complicated and technical restoration jobs, so take the following elements into consideration before you try to clean the problem area yourself:
What type of smoke are you working with. There are several different types of smoke: wet smoke, dry smoke, plastic or rubber smoke, protein smoke, furnace soot, and candle smoke. Has organic material been burned? What about plastics? Different materials will produce different types of smoke with different effects
What are you trying to clean? How valuable is it to you? Electronics are uniquely vulnerable to smoke damage—in addition to causing corrosion, smoke can also be electrically conductive, causing short circuits. Because of this, electronics should always be cleaned and refurbished by technical professionals


What sort of metal fixtures are in the room that experienced damage? Brass and copper can be etched by smoke within 24 hours of depositing.
Because of the complex nature of smoke, cleaning up after a fire is not a DIY project. Fortunately, the IICRC certified technicians at SERVPRO of Morro Bay to King city have the experience and training to handle this type of restoration and make it "Like it never even happened." Contact us today to find out how we can help you.